A Call on Congress to Protect US Control of Internet
By USDR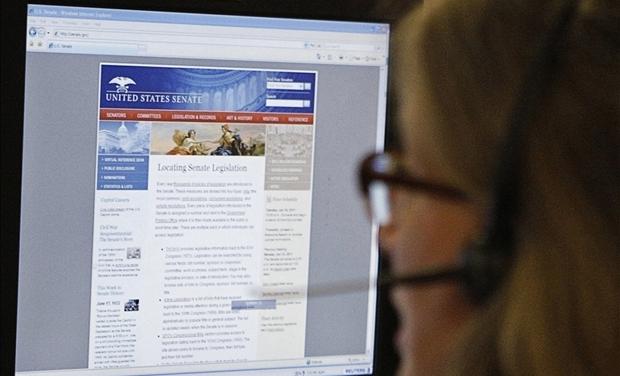 The American Center for Law and Justice (ACLJ), which focuses on constitutional law, said recently discussed an effort by the Obama Administration to transfer control of the Internet from U.S. hands to a "multinational" body, calling it extremely dangerous which would put the online liberty of Americans at "great risk."
The Commerce Department has signaled that it wants to give up American control over the Internet Corporation for Assigned Names and Numbers (ICANN), which provides vital oversight on domain names and web addresses.
The key functions would be handed over to a "multinational" body – which many believe could end up giving Internet control to the United Nations – or even countries with repressive regimes like Russia and China.
"This move would put the online liberty of Americans at great risk," said Jay Sekulow, Chief Counsel of the ACLJ. "By turning over this key oversight to an international community – which is likely to include countries hostile to America – the world's most powerful instrument of free speech would be subject to censorship, could be taxed, and would make it easier for cyber-fraud schemes to expand in countries around the globe. The success and freedom of the Internet would be in grave jeopardy if the Obama Administration is allowed to carry through with its plan to turn over control of the Internet to a 'multinational' body. Free speech is at the core of our Constitution. We're working with members of Congress on legislation to keep the Internet – and our free speech – free."
At a hearing before a subcommittee of the House Commerce Committee today, a growing number of lawmakers expressed grave concern about such a change.
The ACLJ is supporting two measures now under consideration in the House – one from Representatives John Shimkus,Todd Rokita, and Marsha Blackburn that would prohibit the Department of Commerce from turning over domain name system oversight without a GAO report, and another from Representative Mike Kelly that would prohibit such an action without congressional approval.
In just a couple of days, more than 100,000 people have signed on to an ACLJ petition urging Congress to maintain American control of the Internet and keep the web free.
Led by ACLJ Chief Counsel Jay Sekulow, the ACLJ is based in Washington, D.C. and is online at www.aclj.org.
All opinions expressed on USDR are those of the author and not necessarily those of US Daily Review.