Read Time:
1 Minute, 15 Second
By USDR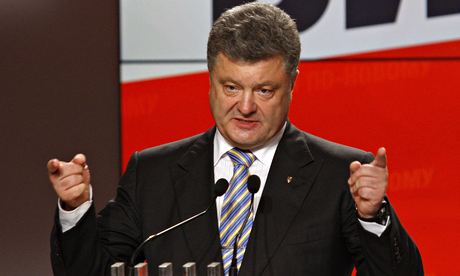 AJC praised Ukrainian President Petro Poroshenko for delivering a powerful and impassioned address today to a joint session of the United States Congress. "In Ukraine you don't build a democracy; it already exists. You just defend it," declared Poroshenko.
"How symbolic is the unity of the United States Congress and solidarity with Ukraine! This is exactly what Ukraine now needs most," said Poroshenko. "I urge you not to let Ukraine stand alone… Democracies must support each other…otherwise they will be eliminated one by one."
AJC Executive Director David Harris, who visited Kiev and met with senior Ukrainian government officials last week, said, "The very presence of President Poroshenko addressing our legislature and then meeting President Obama in the White House sends a powerful message to the Ukrainian and American peoples that we stand shoulder-to-shoulder for democracy and freedom."
In his address, Poroshenko asked the U.S. for "special security and defense status" because the world could be on the "eve of the new Cold War."
"Our nation decided to be free and democratic," said Poroshenko. "Another nation decided to punish Ukraine for this. The world simply cannot allow this kind of behavior."
Since 1991, AJC has steadfastly supported an independent Ukraine aligned with democratic values and free to chart its own destiny. InMay 2014, AJC's Director of Russian Affairs, Sam Kliger, relocated to Kiev to serve as AJC's representative in Ukraine.