Justina Pelletier to be Released to her Family on Wednesday
By Free Justina Coalition, Special for USDR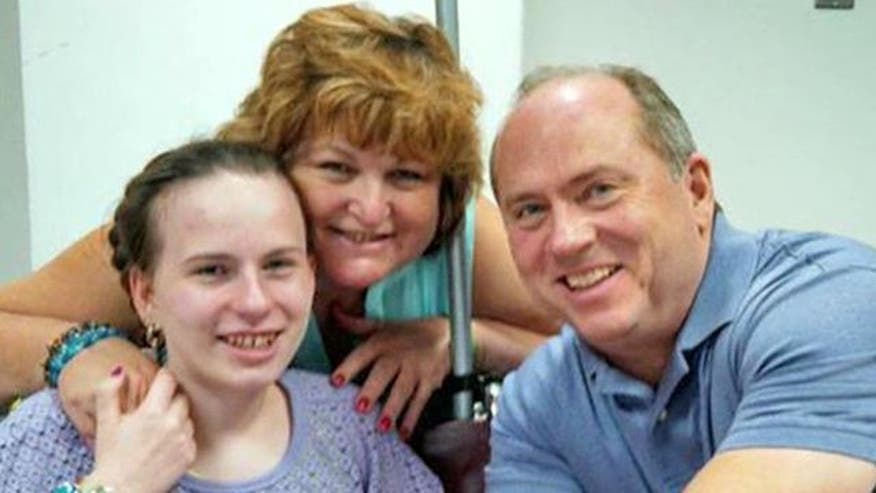 After 16 long months of separation from the loving and competent care of her family, Justina Pelletier is finally returning home. The Pelletier family received word from the Susan Wayne Center that Justina will be able to return to her West Hartford home Wednesday.
Reverend Patrick Mahoney, family spokesperson for the Pelletiers, said, "We are so thankful and thrilled that Justina is at long last being returned to the loving arms of her family. The Pelletiers are relieved that this 16-month nightmare is finally over. Now Justina can begin the healing process."
Mahoney added, "I was emotionally moved when I saw Justina's excitement at being able to return home to her loving family" and included the following picture, taken just after Justina was told she was finally going home.
Keith Mason, President of Personhood USA, stated, "Our best wishes are with the Pelletier family as they are finally reunited with their precious daughter. As a father of four, I cannot even begin to imagine what they have gone through over the past year and their happiness now as Justina is finally released. Personhood USA is greatly encouraged by this victory for human dignity and human rights."
The Free Justina Coalition has declared victory in the battle to return Justina home and plans for a news conference will be forthcoming.
All opinions expressed on USDR are those of the author and not necessarily those of US Daily Review.