Obama Gave the Pope, What?
By USDR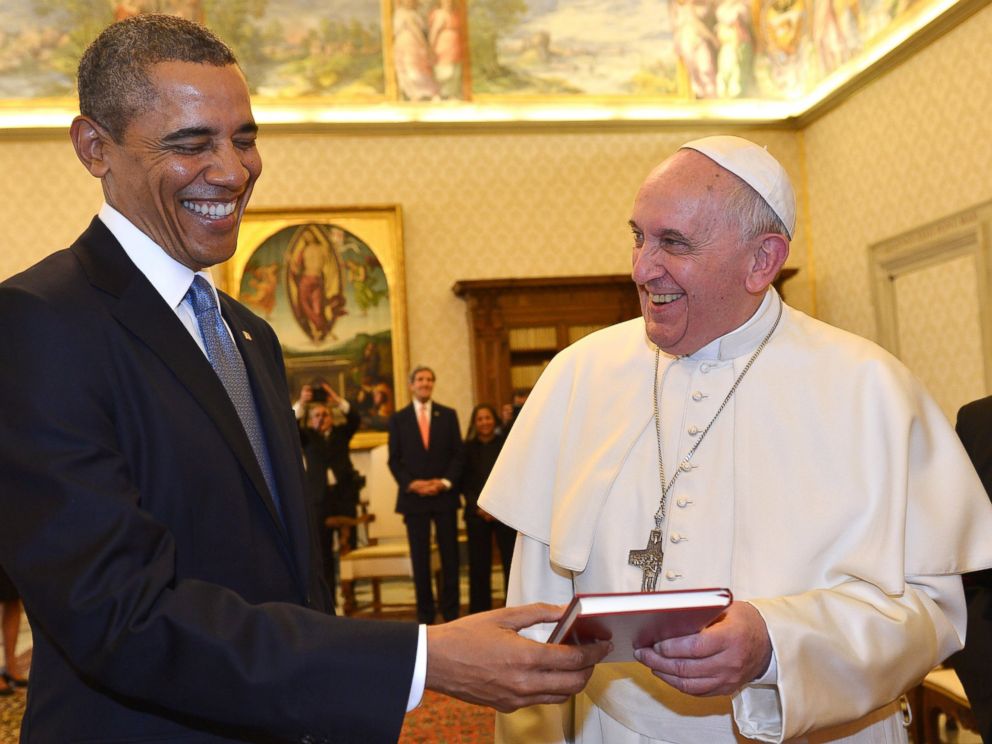 President Obama met with Pope Francis for the first time
 this morning, and the two leaders 
exchanged gifts
 – 
Obama gave Francis fruit and vegetable seeds
, and the 
Pope gave Obama a copy of Evangelii Gaudium.
Obama gave Francis a symbolic 
gift of seeds from the White House fruit and vegetable garden
.
"These I think are 
carrots
," Obama said as held a seed pouch. "Each one has a different seed in it. The box is made from timber from the first cathedral to open in the United States in Baltimore."
All opinions expressed on USDR are those of the author and not necessarily those of US Daily Review.