Read Time:
5 Minute, 51 Second
By USDR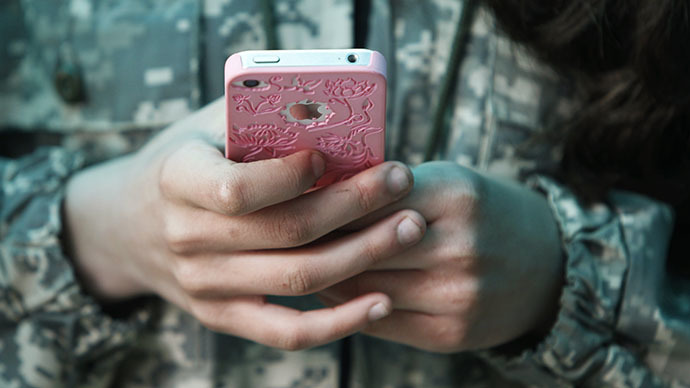 Today the DinnerTime Plus app releases statistics on the average time their users spend on different apps across popular names such as Instagram, YouTube, Facebook and Whatsapp.
The findings show that during the first half of September as kids return to school, more than 3 hours per day are spent using apps on their smartphones and tablets, the equivalent of 6 and ½ weeks per year.
Across a sample of more than 2800 users with the child version of the DinnerTime Plus app (which works with a companion parent app), the stats show that social and messaging apps such as Instagram and Facebook are the most popular among kids. An average of 52 minutes and 42 minutes are also being spent every day on the gaming apps Minecraft – Pocket Edition and Clash of Clans respectively.
Key findings include:
During the first half of September, average daily app usage per user is 183 minutes (3 hours and 3 minutes), meaning kids spend approximately 6 ½ weeks a year on apps
More than a third of this time is used on social/blogging/messenger/SMS related apps, with more than 65 minutes per day spent messaging friends
29% of total app usage is related to video apps (53 minutes per day), 10.4% to game apps (19 minutes per day), and 8.2% to internet browsing (15 minutes per day)
Instagram and Facebook are the most popular social and messaging apps with 30% of kids using them every day
In the games category, an average of 52 minutes are being spent on Minecraft – Pocket Edition and 42 minutes being spent on Clash of Clans daily
YouTube and Netflix dominate the video category, with nearly half of kids using YouTube every day. YouTube users average 71 minutes per day in the app; Netflix users average 86 minutes per day using the app
The popularity of gaming apps tend to be seasonal for children – during the month of August FIFA 14 ranked as the 6th most popular app; now FIFA 14 does not even in the top 80 most used apps
While many kids make phone calls, less than 1.8% of app usage time is actually spent on the phone, while 35% of the time is spent on social and messaging apps
Google Chrome is the most popular browser, with an average of 22 minutes spent browsing per day
While apps are more popular than ever before among kids, DinnerTime Plus' analytics also suggest a lack of loyalty as to which games are consistently played, with the soccer app FIFA 2014 disappearing from the rankings after the World Cup. The DinnerTime Plus team also observed that kids spend less than 1.8% of their time on traditional phone calls as a means of communication, with more than a third of the time spent on apps involving IM services.
DinnerTime Plus launched back in June 2014 and aims to bring families back together without the distractions of mobile devices, giving parents the ability to easily lock and unlock up to five children's Android tablets or smartphones without any intrusive controls, allowing for more quality time at key family gatherings such as dinner time meals. Features include app and device time limits, detailed usage reporting, and the option to allow and disallow certain apps that your children may find addictive.
Richard Sah, Co-Founder of DinnerTime Plus and father to three young kids, explains: "We created DinnerTime Plus to tackle the problem of technology addiction head on, as I noticed that my children were playing games or watching videos when they should be enjoying quality family time. We've spent months analyzing the most interesting data and trends, so that we can continue to improve our service and understand this trend on a bigger scale, and the results provide a great insight into our children's mobile use. DinnerTime Plus is designed to help parents understand their kids' device usage behavior and help set boundaries and guidelines, and understand if their kids have any addictive usage patterns. We are raising kids in a tech savvy world, and need more than ever to make sure we are able to both understand and monitor their activities and the technology that they are using."
Once the parent activates the DinnerTime Plus app functionality to pause activity on their child's device, everything from apps and the internet to texting and calling friends is temporarily disabled. Kids can even see a countdown clock, so they are aware of exactly how much time remains before they are able to access their device again – reducing distractions from schoolwork and family time.
DinnerTime Plus features include:
Real-time monitoring: display real-time status of your children's devices (offline, standby, online) and see which app is currently running
Bed Time: set a start and end time to pause activity while in Bed Time mode. Allows kids to access their alarm clock
Instant timeout: set 'Dinner Time' break and pause any activity for any set time, up to 2 hours. Set 'Take a Break' and pause any activity for any set time, up to 24 hours
App blocking feature, e.g., only educational apps during exam time
Live usage history: see the last 15 apps your child has used and for how long
Parent notifications: any unusual activities (e.g., reboot, date/time change) detected on your child's phone
Customize permitted apps during restrictions: for example: allow reading apps during Bed Time restriction
Animated report summary on child's device: avatar animates based on actual device usage; displays today's total screen time, time left on the child device (if there is a screen time limit) and most used app to help kids with their time management
Optional one time in-app purchase ($1.99): unlocks detailed usage reporting on the parent's and child's app and links to up to 5 kids' devices: see how long your child has used their device and which apps they have used the most, so you know exactly what's distracting them
DinnerTime Plus is now available to download for free on Android: https://play.google.com/store/apps/details?id=com.zerodesktop.appdetox.dinnertimeplus
Based on recent feedback, over 80% of the parents who have DinnerTime Plus installed said that the app has helped their kids to reduce the device usage time while increasing family quality time.
DinnerTime Plus will extend its platform support for Amazon Kindle devices this month. The new version for iPhone and iPad for kids will be available in Q4 and the signup for the Beta waitlist can be found athttp://www.dinnertimeapp.com.
The team is also working with several tablet OEMs to incorporate DinnerTime Plus, to provide cloud-based parental control capabilities; and looking for partners, research centers or study projects to collaborate on the big data analysis related to mobile device usages and addictions.