Oxford University Press USA Selects Syria as Place of the Year 2013
By USDR
Despite a strong field of contenders in the 2013 Oxford Atlas Place of the Year contest, Syria has emerged as the clear winner, owing to its central role in global events this year.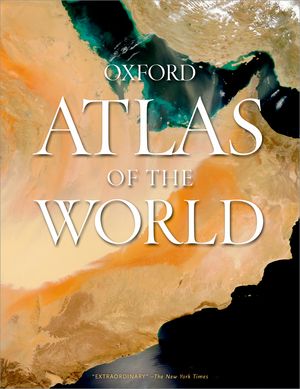 Syria has been embroiled in a catastrophic civil war for more than two years. Originating with peaceful protests during 2011's Arab Spring, the rebellion turned violent when the government of President Bashar Al-Assad began to suppress the uprising using force. The worsening conflict put Syria on the Place of the Year shortlist in 2012, when it was edged out by Mars, but this year the crisis expanded into a global flashpoint when the use of chemical weapons against civilians triggered a standoff between Russia, which is Assad's close ally, and the United States.
This year, OUPblog voters and Oxford's in-house panel agreed that Syria would beat out a packed shortlist – Greenland's Grand Canyon, The NSA Data Center, Rio De Janeiro, and Tahrir Square, Egypt – to become Place of the Year 2013. As Marshall University geographer Joshua Hagen wrote when making the case for Syria:
"Syria is an excellent candidate for Place of the Year, because in a deeply visceral and tragic way, it continues to illustrate several basic characteristics of our early twenty-first century world: an increasingly multipolar international system, societies assuming a more inward focus in response to a global economic downturn, and the persistence of ethno-nationalist antagonisms often simmering beneath the veneer of nation-state sovereignty."
OUP will be exploring the issues surrounding Syria this week on the OUPBlog.
The Oxford Atlas Place of the Year contest coincides with its annual publication of the Oxford Atlas of the World, the only atlas updated annually, now in its landmark 20th edition.
All opinions expressed on USDR are those of the author and not necessarily those of US Daily Review.