The Top Concern of Today's Young People?
By USDR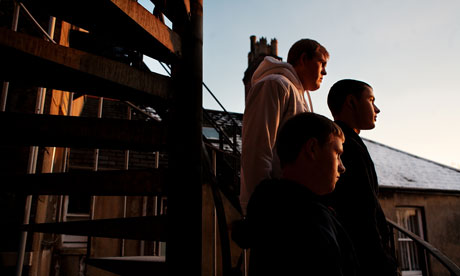 On the heels of President Obama's State of the Union address, Boys & Girls Clubs of America (BGCA) shares the "State of the Youth" by releasing survey results that polled teens on the issues that matter most to them. Seeking to give a voice to America's young people, the survey of more than 1,000 teens across the country also sought to uncover teens' outlook on the future and if they believe nation's leaders will address issues that matter most to them.
The survey revealed that education including access to post-secondary education and jobs were of most concern to today's teens. These findings align with a recent US News and World Report* article that shared that tuition costs are rising while access to financial aid has not kept pace. The survey also revealed that teens feel that their voices are not being heard by our nation's leaders. Survey findings included:
The top three issues teens face are 1) getting a job or college education; 2) teen violence including bullying and shootings; 3) and risky behaviors like drug and alcohol use.
More than 70 percent of teens want leaders to improve education systems and provide more scholarships and financial aid for post-secondary education.
Only 12 percent of young people believe their voice is heard at school, in their community or country.
"This survey revealed that education is a primary concern of young people," said BGCA President and CEO Jim Clark. "At Boys & Girls Clubs of America, we're making education a primary focus of our work by offering access to programs that provide academic enrichment. We seek to ensure that all Club members graduate from high school on time with a plan for the future and have access to scholarships and other post-secondary resources to achieve future success."
Additionally, BGCA seeks to give youth a voice through initiatives which include Youth of the Year. Sponsored by Tupperware Brands, the Youth of the Year program annually names one outstanding teen to serve as an advocate for America's young people. In 2013, Kiana Knolland was named BGCA's National Youth of the Year in recognition for her commitment to community, family, academic success and strong moral character. In this role, Kiana serves as a spokesperson for teens and the impact of the Boys & Girls Club. She travels the world sharing her story with various organizations, the public and even with the President of the United States, during a White House visit in September.
In alignment with the State of the Union address, Kiana encouraged young people across the nation to let their voices be heard about what matters to them most. In the days surrounding the President's State of the Union address, Kiana also encouraged teens to watch the address and tweet their thoughts and concerns with the hashtag #SOTY (State of the Youth).
"In my role as the National Youth of the Year, I represent America's young people and serve as a voice for issues that matter most to us," said Knolland. "As a teen who recently graduated high school, I understand the education-related concerns teens shared in this survey. Access to education is an important issue to me. Without the support of my local Boys & Girls Club and Tupperware Brands which provided critical scholarship dollars, I wouldn't be where I am today – a freshman at Howard University, on the path to achieving my great future."
In addition to serving as the official teen spokesperson for BGCA, once appointed, the National Youth of the Year receives $11,000 in college scholarships from program sponsor Tupperware Brands, plus a $50,000 scholarship from The Rick and Susan Goings Foundation, the personal foundation of Tupperware Brands CEO Rick Goings, who along with his wife Susan, has been an active supporter of the Boys & Girls Clubs for more 20 years.
"Tupperware Brands supports Boys & Girls Clubs because we believe that businesses can play an integral part in helping more young people succeed," said Rick Goings, Chairman and CEO of Tupperware Brands. "We are committed to changing lives and we want young people to reach their full potential. By providing scholarships to teens like Kiana, we are empowering them to pursue an education, take charge of their future."
For more information about the State of America's Youth survey or the Youth of the Year program, visit bgca.org/stateoftheyouth.
*The Rise in Tuition Is Slowing, But College Still Costs More http://www.usnews.com/news/articles/2013/10/24/the-rise-in-tuition-is-slowing-but-college-still-costs-more
All opinions expressed on USDR are those of the author and not necessarily those of US Daily Review.