By USDR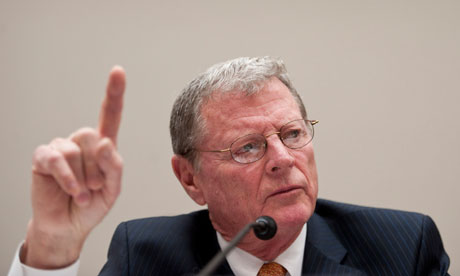 Sen. James Inhofe
 says he'll 
force Congressional review
 of any 
new EPA regulations
 relating to the Clean Air Act from going into effect 
until the agency conducts a full review
 of these policies and their impact on the American economy.
Sen. Inhofe announced Tuesday that he will be 
filing a Congressional Review Act (CRA) report on any major EPA regulation
 that is introduced under President Obama until Congress either passes his bill, S. 2161, into law or the EPA starts abiding by Sec. 321(a) of the Clean Air Act.
Filing a CRA on any federal regulation 

forces Majority Leader Harry Reid (D-Nev.) to permit a vote

 in the Senate as to overturn that regulation.