Read Time:
2 Minute, 36 Second
By Michelle Seiler-Tucker, Special for USDR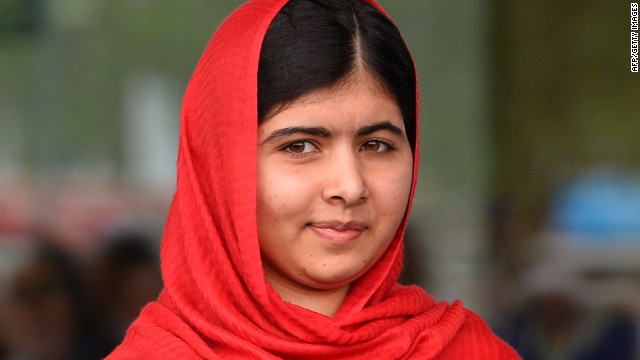 What is necessary to become a success is a good education. Education is a tool that further assists us in our attempts to obtain our life objectives. Recently, Malala Yousafzai became the youngest person to ever win the Nobel Peace Prize for her work on promoting children's education rights. She shares this honor with Kailash Satyarthi of India, who is not as well known in the west, but better known around the other side of the world for his campaigns to end child labor and free children from trafficking. They will be splitting the 1.2 million dollar prize.
This past year has been anything but peaceful, and some were speculating the committee may skip the award this year. However, Mala's persistence and dedication to this cause is just another one of her brilliant characteristics that have won her my respect, the prize, and the ability to inspire and motivate others who are striving towards their own goals. Education is the stepping stones to a better life, and if everyone is educated then this world will be a better and more peaceful place so that more people can thrive by their personal preference in a labor of their love and choice. Malala Yousafzai once said, "You must fight others but through peace and through dialogue and through education." Such a profound statement from the mind of a young girl! Yousafzai and Satyarthi were presented to the world as a unified whole in the fight for education and children's rights, which proves inspiring and is much needed in these dire times where peace seems unattainable. The Nobel committee also regarded this year's award as a prominent point between a Hindu and a Muslim, or a Pakistani and an Indian in their mutual struggle for education against fanaticism.
As a savvy businesswoman, I am blessed with a background that privileged me with access to all the knowledge I was willing to work at obtaining. Today, I use what I learned in books, and I continue to evolve and grow through my experiences and associations. It definitely takes a combination of the two to become a success. My best-selling and award winning book could never have been written without somewhat of an education background to base my reference point from. Of course, experience is the ultimate teacher, and it is ultimately that, that led me to write about what I had learned through trial and errors of my own. However, without an educational point of reference, I would never be where I am today. And so, I am a huge advocate for under privileged children. I too believe that all the rights of children and young people need to be respected—especially in areas knee deep in turmoil or conflict. Issues with adults, and ultimately with society today, all began in childhood. The violation of a child leads to the continuation of violence from generation to generation, and thus without an intervention or a fight, this vicious circle will continue to spin on and on, while never going anywhere.