Read Time:
3 Minute, 27 Second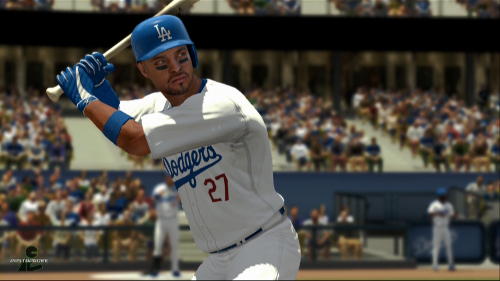 By Dave Ferguson, Special for USDR
Last season Major League Baseball (MLB) was immersed in the Biogenesis investigation that threatened our love of America's favorite pastime. This sparked similar emotions tied to the Mitchell Report six years earlier that hung over the league and players like a dark cloud. Everyone waited to see who would be suspended and which teams would lose a shot at that year's pennant race.
Baseball itself seems to turn a blind eye to those who challenge the boundaries on what is supposedly the toughest drug policy in sports.
Some may remember that slugger Jason Giambi took center stage with the Mitchell report in 2007. He was also involved in another drug scandal back in 2003. Yet four teams following, employed Giambi after his hand was caught more than once in the substance abuse bucket.
All-star shortstop Jhonny Peralta, a pro with the Detroit Tigers in 2013, missed the majority of the pennant drive following a 50 game suspension for being caught up in the Biogenesis scandal. After he served his MLB sentence, Peralta received a hand full of cash for signing with the St. Louis Cardinals for a four year 53 million dollar contract.
This year's all-star balloting, at this point, includes Milwaukee's Ryan Braun as a starter in the National League's outfield. He had been suspended for 65 games last year. Nelson Cruz, who was suspended 50 games, trails at a short distance behind David Ortiz, a designated hitter that has been embraced by the fans of the Baltimore Orioles, where he has cracked 19 homers and driven in 49 runs.
This year the Boston Red Sox organization decided to gather members from the 2004 World Series Champions for a 10-year anniversary. There was no shortage of players to rekindle their flame.
Pedro Martinez was the best pitcher in baseball when he wore a Red Sox uniform. Curt Schilling pitched the famous "bloody sock" game against the Yankees in the AL Championship Series. Ortiz is the only player to appear at all three Boston world championships in the past 11 years. It was Manny Ramirez that was to throw out the ceremonial pitch. Ramirez was greeted by a warm ovation at a pregame ceremony when the '04 team was introduced. He ran from the door in the left field wall — reenacting one of his many infamous moments in Boston when, during a timeout in 2005, he took a break inside the Green Monster.
The fans had quickly forgotten or perhaps forgiven the black eye of baseball once painted by Ramirez. In 2009 he was handed a 50 game suspension for violating his drug prevention and treatment program. His story of substance abuse over several years followed him throughout his career until he packed it in after a final accusation of going astray once again in 2011. However the Boston Red Sox fans cheered as he took to the field once again at the 2004 team reunion.
MLB continues, to this day, to highlight accounts of players using illegal or banned substances. Is drug use becoming an acceptable norm? Or do fans collectively dream of how respect for the game and respect for the professional athletes themselves can once again return to baseball?
Sports fundamentalist, blogger, producer and host at BEYONDtheCheers, Dave Ferguson is live on internet radio weekly with conversations inside and outside the world of sports and athletics. The show is Nationally Syndicated and downloaded in over 30 countries.
Dave interviews high profile athletes and coaches, those who are involved in the game and those ready to confront issues that really matter to everyone — like, "lack of player safety and respect, the win-at-all-cost mentality, concussion awareness, bullying and violence in play, and the declining interest in sports from kids and parents alike…" to name just a few.
Listen, visit or join Dave at BEYONDtheCheers live Wednesdays at 7PM on Blogtalkradio and Fridays at noon on AMFM247.