Read Time:
1 Minute, 46 Second
By USDR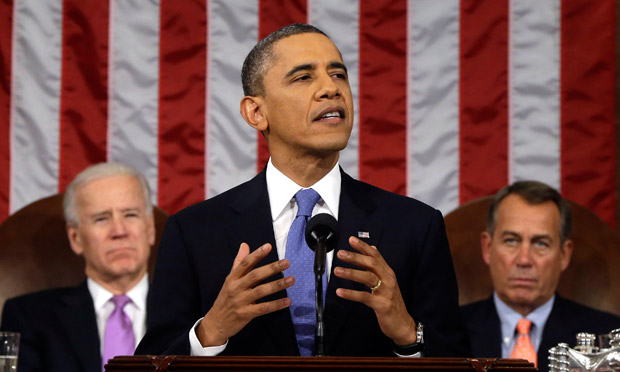 Barack Obama's 2014 State of the Union Address was one of his longest so far, and the price tag for all those words would add $39.995 billion a year to the deficit, according to National Taxpayers Union Foundation's (NTUF's) 14th line-by-line cost analysis of the President's speech.
"Even though the President largely reiterated or reframed issues that have long been on his party's current agenda, the proposals for new federal expenditures he outlined last night would still add up to a hefty price tag," said NTUF Director of Research Demian Brady. "Moreover, his push for new mandates, regulation, and tax hikes, particularly on energy, will give taxpayers and business owners plenty to be wary of."
NTUF's key findings on the President's fiscal proposals:
The President only proposed one item that could be determined to reduce spending to go with 12 proposals to increase outlays and 16 with costs that could not be quantified.
The most expensive single item President Obama called for was immigration reform. The latest legislation passed by the Democratically controlled Senate, the "Border Security, Economic Opportunity, and Immigration Modernization Act", would cost $20.2 billion annually.
The second most expensive proposal was further extending unemployment insurance at $12.8 billion a year, through the "Emergency Unemployment Compensation Extension Act of 2013." His Pre-K proposal comes in at $3.5 billion, his third most costly item.
The majority of the President's 29 fiscal agenda items cost under a billion dollars, or their cost could not be determined at this time.
Community college proposal: $547 million; expanding the Earned Income Tax Credit: $414 million; building fueling stations: $274 million (costs annualized).
The most noteworthy of his other proposals would be the "transportation and waterways bills" he urged Congress to complete. The current version of the "Water Resources Development Act" would cost $692 million per year.
Barack Obama's speech last year was his most expensive at $83.4 billion – the record for any President remains Bill Clinton's $327 billion State of the Union in 1999.