Potato Council vs. First Lady
BY USDR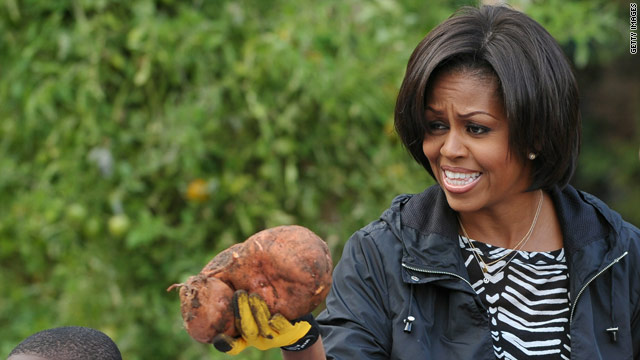 Today, the National Potato Council rebutted First Lady Michelle Obama's claims that including the potato in the WIC ("food stamp") program would "override science" and that Americans are already eating enough of them.
The Potato Council notes that the First Lady's science is based on old data – not the latest government reports:
"Opponents of adding fresh potatoes
to the WIC package are picking and choosing the science. Instead of
relying on a 2005 report that looks at data from the mid-1990s,
we argue that important federal nutrition programs should be based on the latest available science – in this case,
USDA's own 2010 Dietary Guidelines
for Americans."
"Based on the 2010 Dietary Guidelines for Americans and the most recent CDC consumption data, all Americans, including WIC participants, are under consuming nutritionally rich potatoes."
All opinions expressed on USDR are those of the author and not necessarily those of US Daily Review.