Read Time:
2 Minute, 39 Second
By Frank J. Granett R.ph., Special for USDR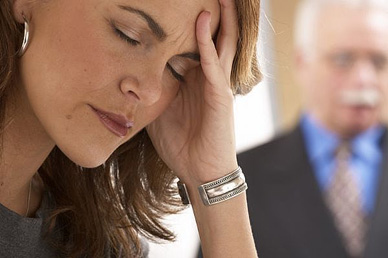 As businesses strive to gain market share and ultimately increase profits, a growing health risk trend is alarmingly festering within corporate America.  Stress-aholism in the workplace is escalating year after year.  The World Health Organization (WHO) states that stress-related illnesses cost businesses over 300 billion dollars, annually.  As a result, absenteeism, productivity and insurance costs are escalating which negatively impacts the bottom line for corporate survival in the marketplace.  Just as Attention Deficit Hyperactivity Disorder(ADHD) has become America's behavioral epidemic, stress-aholism in the workplace is the new corporate challenge, preventing a pervasive decline in employee engagement.  Businesses should realize that they can no longer ignore health risks of excessive employee stress.  How can businesses and employees work together to prevent stress-aholism… festering like a cancer, killing business as well as job growth?
Primarily, businesses should implement an Employee Stress Reduction Program (ESPR).  This program should identify and explain:
the risk factors associated with the onset of stress
how excessive stress can lead to other debilitating symptoms including anxiety, depression, ADHD,and aggressive behavior
how to effectively manage stress and increase employee engagement
The prevention and reduction of stress should involve immediate identification of nutritional, physiological, as well as environmental risk factors prior to premature drug therapy.  Premature drug therapy to treat excessive and uncontrollable stress may mask the underlying cause of symptoms.  As discussed in The American Epidemic: Solutions for Over-Medicating Our Youth, risk factor assessments for the cause of ADHD symptoms can also uncover causation of unmanageable stress.  For example, reactive hypoglycemia is a common and preventable metabolic condition, mimicking ADHD-like symptoms and stress in children as well as adults.  Adults may become overwhelmed, out of focus and disengaged at work due to excessive levels of cortisol and adrenaline stored in the body.  Reactive hypoglycemia is a developing condition and requires immediate identification to rule out as a causative risk factor for uncontrolled stress.
Learn how to uncover many other causes of stress in the workplace as Kevin Price and I interview health professionals as well as business leaders who are making a positive difference in Strengthening Business & Behavioral Health Wealth.  Tune in to The Price of ADHD Business radio program, where we discuss stress-aholism in the workplace.Visit www.PriceofBusiness.com and www.CAOOY.org  for information on our next guest,Rosalie Moscoe RNCP.  She is author of Frazzled Hurried Woman! Your Stress Relief Guide to Thriving, and is the Vice-chair of the International Schizophrenia Foundation (ISF), www.orthomed.org, whose mission is to promote therapeutic nutrition as part of a clinical plan in the treatment of mental illness.  Rosalie is a renowned professional speaker, inspiring corporations to embrace physical and mental wellbeing in the workplace… learn more at www.healthinharmony.com
Email Frank J. Granett R.ph. at FrankGranett@CAOOY.org if you or your business requires a stress reduction seminar by Rosalie Moscoe RNCP.
Sponsored by the Price of Business, on Bloomberg's home in Houston, TX