Ted Cruz Takes Aim at Cornyn and McConnell over Debt Limit Vote Today
By USDR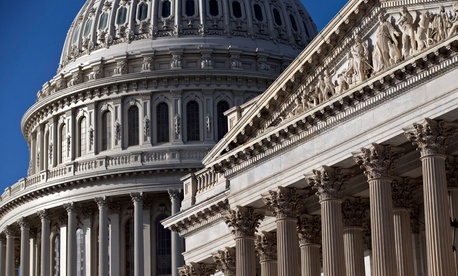 The Daily Caller pointed out the far reaching consequences of the Senate's vote this week to raise the debt limit ceiling without conditions. "Senate Minority Leader Mitch McConnell (R-KY) and Minority Whip John Cornyn (R-TX) fell on their swords for Republicans Wednesday, casting the votes necessary to advance legislation to raise the debt limit without any conditions, votes that could put them in precarious positions politically in their re-election campaigns."  This vote may not only harm the GOP leaders in the senate, but could put the entire GOP in Congress at risk.
U.S. Sen. Ted Cruz, R-Texas, weighed in on the consequences of Cornyn's vote:
"Today's vote is yet another example that establishment politicians from both parties are simply not listening to the American people.  Outside the beltway, Americans of all political stripes understand that we cannot keep spending money we don't have.
"Some members of Congress care so much about being praised by the Washington media that they're willing to mortgage our children's future. They pretend we don't have a problem and can just kick the can down the road.
"Let's be clear about the motive behind this vote — there are too many members of Congress who think they can fool people and they will forget about it the next week. But sometimes, come November, the people remember."
All opinions expressed on USDR are those of the author and not necessarily those of US Daily Review.