U.S. House Passes Bipartisan Bill to Suspend ObamaCare Individual Mandate
By USDR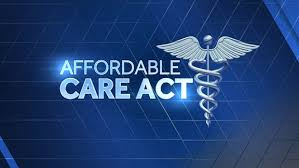 Washington, DC – Today House Republicans voted to pass the SIMPLE Fairness Act which suspends for the rest of the year the tax penalty on Americans who don't buy government-approved health care under President Obama's Affordable Care Act. Twenty-seven Democrats broke with the White House to join Republicans for the 50th vote to repeal or alter a section of the Affordable Care Act.
The chairman of the House Ways and Means Health subcommittee, Kevin Brady (R-TX), spoke in favor of the legislation.*
"President Obama made some big promises when he sold his health care law to the American people," says Brady. "He promised reduced premiums and that Americans could keep the plan they have and like. He has not delivered on any of these promises. In fact, it is his own law that is causing families across the nation to lose their plans and pay skyrocketing premiums."
Noting another announcement from the White House that they were once again delaying the Affordable Care Act's business mandate, Brady says, "But what does the President offer big business? Relief from the onerous requirements of his bill.  Where's the relief for American families and workers? How is this fair? It's not, and that's why I support this legislation. No American should have to pay a penalty tax because ObamaCare is too expensive or difficult to purchase, or if they're unwilling to submit their information to an unsecured website."
All opinions expressed on USDR are those of the author and not necessarily those of US Daily Review.