Read Time:
2 Minute, 5 Second
By USDR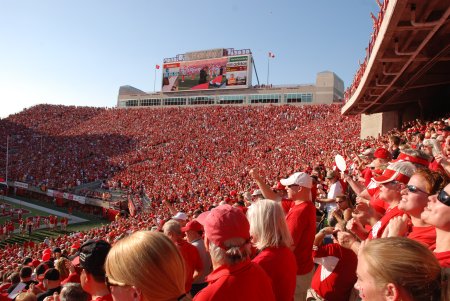 The Goodyear Tire & Rubber Company (NASDAQ: GT) is teaming up with ESPN's SportsNation, to give college football fans some extra incentive to watch the games this Thanksgiving weekend. Goodyear is offering fans across the country the chance to control the Goodyear Blimp, an airship that is synonymous with the world's largest sporting events, to decide which college football match-up will receive aerial coverage and be deemed "Blimpworthy."
Starting today, with an official announcement during ESPN's SportsNation broadcast, fans will have the opportunity to send the Goodyear Blimp to one of these exciting match-ups on November 30: Clemson at South Carolina, Florida State at Florida, andGeorgia at Georgia Tech.
Fans can vote through the Goodyear website (www.goodyear.com), on www.espn.com (search term "Blimpworthy"), and ESPN's SportsNation dedicated Blimpworthy page (http://espn.go.com/espn/story/_/id/9584149/blimpworthy-polls) to decide the match-up in which the Goodyear Blimp will provide aerial coverage.
"Goodyear tires are known for delivering superior performance, just as the Goodyear Blimp is known for appearing at the biggest events where superior performance is on display," said Gary Melliere, Goodyear's General Manager – Brand/Sponsorships. "The Blimpworthy program is a fun way to put control of the Blimp directly in the fans' hands, letting them send it to the game they think will feature the week's most outstanding performance."
The Blimpworthy poll closes on Wednesday, November 27 at noon (EST) and the voting results will be announced live that day at 3:00 p.m. on ESPN's SportsNation.
Goodyear's blimps are among the most recognizable brand icons, representing the largest tire company in North America. They have adorned the skies since 1925 and have served America as aerial aircraft carriers, surveillance airships protecting merchant ships and early warning radar stations through the 1950s. Today, the fleet consists of three North American airships – Spirit of America in Carson, CA; Spirit of Goodyear in Akron, OH; and Spirit of Innovation in Pompano Beach, FL.
Goodyear is one of the world's largest tire companies. It employs about 69,000 people and manufactures its products in 53 facilities in 22 countries around the world.  Its two Innovation Centers in Akron, Ohio and Colmar-Berg, Luxembourg strive to develop state-of-the-art products and services that set the technology and performance standard for the industry.  For more information about Goodyear and its products, go to www.goodyear.com.