Philip Seymour Hoffman's Death and Heroin Use Amongst the Highly Successful
By USDR
As initially reported by CNN, investigators found more than 20 used syringes, several bags containing white powder and a number of prescription drugs in the apartment of the deceased actor Philip Seymour Hoffman on Sunday. In response to his death and suspected heroin use and questions about heroin use amongst the impaired professional, The Farley Center at Williamsburg Place, the nation's leading addiction treatment center for the impaired professional, has offered to provide expert consultation. Dr. Jonathan C. Lee, M.D., Associate Medical Director for the Farley Center is one of a handful of physicians highly experienced in this area.
"People often have an image of what someone looks like when they struggle with heroin dependence," explained Dr. Lee. "But the reality is that those at the top of their field are just as susceptible – but can suffer from the belief that they can 'handle it' because they regularly perform at levels above their peers in their profession. Heroin addiction is a progressive disease, however, and eventually puts itself above all of life's priorities if it is not medically addressed."
Balancing Recovery and Career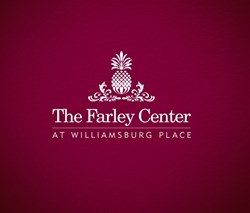 One of the greatest challenges in treating highly successful patients is making sure that they devote the time necessary to continue their recovery post-discharge. When they leave treatment it is critical that they remain focused on their disease and acknowledge that recovery is a lifelong process. Overbooked schedules paired with high stress levels can trigger relapse, which is particularly dangerous for heroin users.
Heroin and the Brain
Heroin is an opioid drug that is synthesized from morphine and can be injected, snorted, or smoked. Heroin's high risk for addiction and relapse are caused by changes in the brain that result in powerful cravings that last long into sobriety. When heroin enters the brain, it is converted back into morphine, which then binds to receptors in cells responsible for the perception of pain and reward. These 'opioid receptors' are throughout the brain, including the brain stem, and control critical life functions, including the body's ability to regulate blood pressure and respiration.
All opinions expressed on USDR are those of the author and not necessarily those of US Daily Review.