Read Time:
3 Minute, 43 Second
By USDR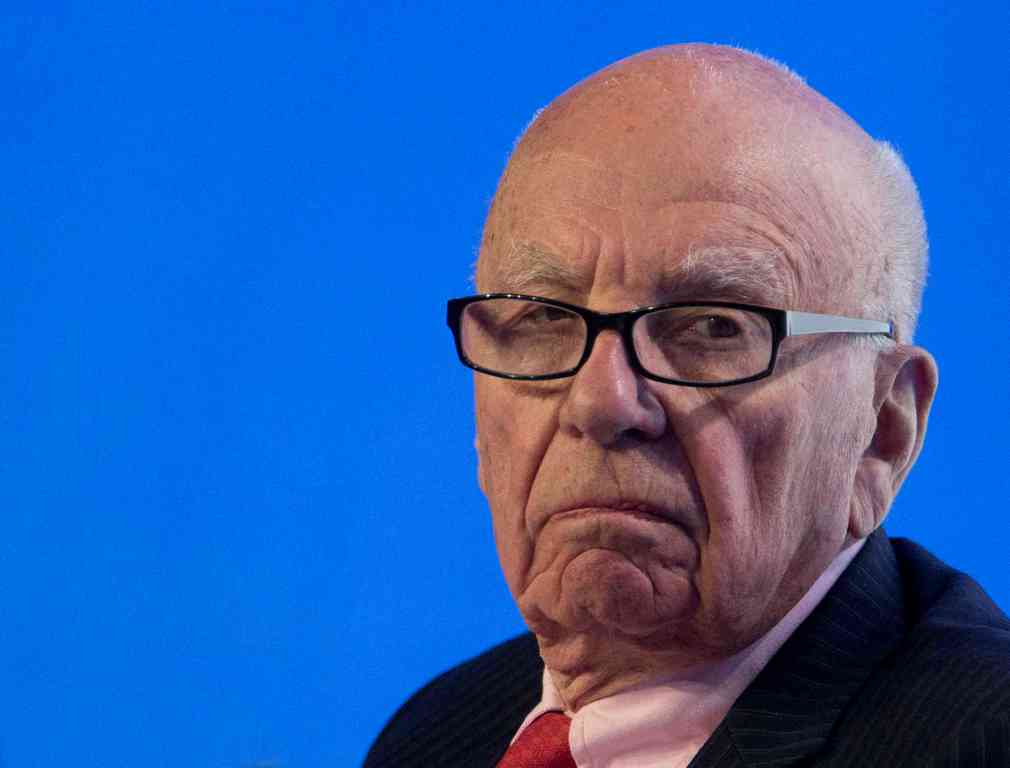 As news spread through Hollywood that Rupert Murdoch via 21st Century Fox had offered $80 billion to acquire Time Warner, an already anxious entertainment community started getting even more nervous.
The board of directors of Time Warner actually turned Murdoch's offer down. Then in an apparent attempt to block additional bids, there was an almost immediate modification of the company's bylaws.
Fear that a conservative-leaning mogul such as Murdoch could gain power over Warner Bros., HBO, CNN, and the other Turner networks was palpable. Jane Fonda, who has a connection to CNN having been married to its former owner, Ted Turner, expressed a mixture of anger, dismay, and trepidation over the Murdoch acquisition possibility.
"I think it would be a catastrophe," Fonda told The Wrap. "If that happens I'm going to be so angry at the FCC. They cannot let that happen," she said.
Putting emotions aside for a moment, even Fonda had to acknowledge that CNN is less objective than it used to be, stating, "[CNN is] trying to, you know, compete with stations that play to the lowest common denominator. And, so, a lot of people watch the ones that are 'infotainment.' I still watch CNN, but it's not quite where it used to be, I fear."
If Murdoch were to be successful, the question of whether CNN would be retained or ultimately sold by the new entity remains open. Despite liberal biases, which are manifested across most of the broadcast television spectrum, national mainstream print media, and Hollywood product, Fonda evidently still finds it necessary to grouse about the potentiality of any degree of counterbalance being allowed on CNN.
"It's no secret that Rupert uses his media outlets for political reasons," Fonda said. "And he is not neutral. And he, you know, his news outlets do things that are unconscionable. And it just cannot happen that he becomes that much of a dominant force in American media."
During a recent airing of the "Daily Show" program, host Jon Stewart launched a faux Kickstarter campaign in a humor-oriented effort to raise money to purchase CNN. The Comedy Central show even created a parody website, LetsBuyCNN.com, seeking to raise $10 billion for the acquisition.
"It's a lot of money for anyone," Stewart said. "But not a lot of money for everyone."
Stewart predictably went after Murdoch. "If he buys Time Warner, news will just be s*** Rupert Murdoch thinks," the "Daily Show" host said, unartfully joking that the news and entertainment magnate is "like the date rapist of media barons."
Stewart's website is not particularly kind to CNN either, stating that "America's first 24-hour cable news network has been terrible for many, many years."
"Does it have to be that way? Who knows, maybe it does. So let's find out for ourselves!" the website reads.
CBS president and CEO Leslie Moonves recently told The Hollywood Reporter that those in the industry have reacted to the news of Murdoch's potential takeover with some insecurity.
"Real Time" host Bill Maher is personally affected by a Time Warner sale since his show is broadcast on HBO, a Time Warner subsidiary.
"To no one's surprise, I'm against Fox taking over Henhouse. I mean, Time Warner," Maher wrote in The Hollywood Reporter.
"There's a terrible price to pay for this. (I mean besides the terrible price I personally will pay when Rupert takes over HBO and my show becomes Paste-Eating Time With Steve Doocy)," Maher added.
What may be behind the celebrity remarks is the simple notion that the entertainment community is feeling a bit apprehensive. Hollywood may have to learn to live with
It has been reported that 21st Century Fox will consider giving Time Warner shareholders seats on the new company's board as part of a deal.
A higher bid with an added incentive of board seats could be crucial in lessening the resistance of Time Warner investors to the transaction.
Adding to the intrigue, Murdoch just received new proceeds for the deal via Britain's BSkyB agreement to pay $9 billion to buy his pay-TV companies in Germany and Italy.