Information Dearth Creates ACA Nightmare
By USDR
In the Marketplace, also known as Exchange, websites created under the Affordable Care Act (ACA), the information presented to consumers will lead many to plans that will cost them thousands more than they should be spending and may be bad fits in other ways, according to nonprofit Consumers' CHECKBOOK, which has for 35 years provided consumers health insurance advice. Now that most Marketplaces are functioning fairly smoothly, it is time for next steps, as President Obama has recognized. An essential step is helping consumers make their best plan choices.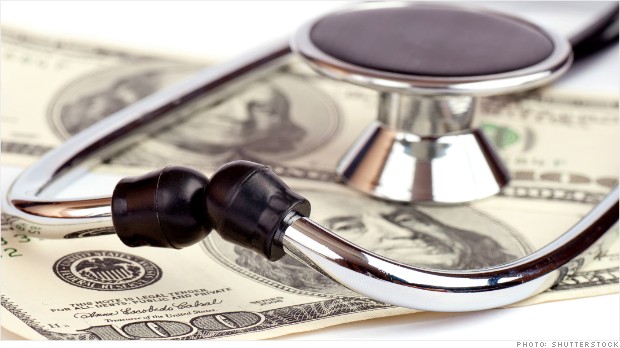 CHECKBOOK illustrates the current plan-choice problem with a family of four in Chicago going to the Illinois Marketplace created by the federal government. This specific family sees 65 health plans listed in order of premium cost, after adjustment for the tax credit subsidy the family can expect. First on the list is Blue Choice Bronze PPO 006 with a monthly premium of $93—much more likely to be chosen by a consumer seeing this presentation than Blue Precision Silver HMO 002 farther down the list, with a monthly premium of $222.
That's a problem because the plan the consumer is more likely to choose in this presentation can be expected to cost a family like this about $2,500 more per year than the other plan—based on premium plus an actuarial estimate of out-of-pocket costs for deductibles, co-payments, and coinsurance. For different families, different plans come to the top, and similar mistaken choices are likely on the Marketplace websites serving most states. These Marketplaces don't enable consumers to meaningfully compare total out-of-pocket costs.
This problem and other deficiencies in the help the Marketplaces give consumers are revealed by a new website (atwww.healthplanratings.org) launched by CHECKBOOK today comparing Marketplace plans available in Illinois. This website, created as a public service, will help Illinois consumers choose health plans that best meet their needs and preferences. And a major reason to build it was to show, by comparison, how seriously the Marketplaces set up by the federal government at Healthcare.gov and in most states have fallen short of the ACA language that says they will "assist consumers in making easy health insurance choices."
CHECKBOOK's healthplanratings.org website is also intended to be a model demonstrating what the Marketplaces could do to give consumers what they need (see attachment with leading experts' comments on the need and the model) and fulfill the potential of Obamacare. The model is based on CHECKBOOK's 35 years of research and experience providing its Guide to Health Plans for the 8 million employees and retirees participating in the 250 plans offered by the Federal Employees Health Benefits program.
The model website, which could be replicated or imitated in any state, quickly shows for each plan:
A single dollar-amount actuarial estimate of average total cost in the plan (premium plus out-of-pocket) for someone with the same family size, ages, health status, and other characteristics as the consumer using the website;
The risk in the plan—the cost if the user's health care usage in a year turns out to be very high and the chances of having such a year;
An overall measure of the quality of care and service in the plan; and
If the consumer types in names of desired doctors, which of those doctors are in each plan.
Although these four pieces of information address what CHECKBOOK's experience shows matters most to consumers, none of these key facts is currently shown to shoppers on the federal Marketplace website at HealthCare.gov, nor on most state Marketplace websites.
Attachment 1: Background
The Cost Comparison Problem
When it comes to comparing costs, which is what most consumers care most about, many don't even realize that what matters is not only premium but also the out-of-pocket costs the insurance doesn't cover.
Also, studies show that consumers say they "dread" shopping for insurance. Many don't understand the difference between coinsurance and co-payments and can't do percentages. When trying to keep down costs, plan choices by consumers who have been studied were not much better than random selection.
And neither the federal government's Marketplace nor most state-run Marketplaces make it possible for consumers to do useful comparisons of out-of-pocket costs.  These Marketplaces just show the consumer a long list of coverage details–deductibles, co-payment amounts and/or coinsurance percentages for various types of services and products, and other policy terms.
But "a consumer just can't figure out: is a plan with the $200 deductible and a $10,000 out-of-pocket limit better for me than a plan with a $2,000 deductible and $4,000 out-of-pocket limit—and how about differences in co-pays, coinsurance, etc.?" said CHECKBOOK president Robert Krughoff. "Even health insurance experts can't figure that out. People don't know how much services cost or their likelihood of needing different services."
Confused, consumers often choose based on premium alone and get bad results. For example–
For a family in Calhoun County, Illinois, with a $100,000 income and four people to be covered (age 15 in excellent health, age 19 in very good health, age 48 in good health, and age 58 in fair self-reported health), the annual premium in one Land of Lincoln Co-Op plan would be $372 higher than in a different Land of Lincoln plan but CHECKBOOK's actuarial estimate of average 

total cost

 in the year (premium plus out-of-pocket cost) would be $4,000 

lower

 for a family like this in the plan with the $372 higher premium. And if this family were unlucky enough (about a 7 percent chance) to have what CHECKBOOK defines as a very high-health-care-usage year, its total cost in the year would be expected to be about$7,200 

lower

 in the plan with the higher premium than in the plan with the lower premium.
At a press conference, President Obama acknowledged that a "mistake we've made" on the government's website was not fully appreciating that "insurance is complicated to buy" and "underestimating the difficulties of people purchasing insurance online and shopping for a lot of options with a lot of costs and a lot of different benefits and plans and [tax credits] – and somehow expecting that that would be very smooth."
The method CHECKBOOK uses to give consumers its simple, single-dollar amount actuarial estimate of out-of-pocket costs uses extensive data from the federal government's Medical Expenditure Panel Survey and other sources to estimate the likelihood of individuals and families having expenses of various types. CHECKBOOK has used this method for 35 years in its Guide for Federal Employees under intense scrutiny by the health plans being evaluated and experts in many agencies that have subscribed to that Guide to help their employees make their best plan choices (dozens of agencies including HHS, Department of Labor, Federal Reserve, and even the Office of Personnel Management, which produces its own plan comparison information for federal employees). The CHECKBOOK approach was adopted about seven years ago by Medicare for its Plan Finder tool.
Other Information Needed Also
Consumers also want to know whether they will be able to see doctors they care about in each plan. Most Marketplace websites don't make that answer easy either. They generally give a link to the website of each insurance company and the consumer has to visit these websites, find the right provider directories, and look up each desired doctor. This is time-consuming. That is why the CHECKBOOK model tool lets consumers type in names of doctors they want and immediately see for each plan whether those doctors are in network. (CHECKBOOK strongly cautions users that plan networks change and, if provider availability is a basis for choosing a plan, the user should check on current and planned network participation by contacting the doctor's office.)
Also, consumers want at least some reassurance about the quality of a plan—whether members get the care they need when they need it, whether claims are paid fairly, how much customer service hassle there is, etc. Neither the federal Marketplace website nor most state Marketplaces have any substantial information on plan quality. CHECKBOOK's model includes such information, which CHECKBOOK says needs to be continually re-considered and revised for its model and for Marketplaces over time.
The Need to Make It Quick and Easy
CHECKBOOK says speed and simplicity of a plan comparison tool is important so that consumers don't give up and make choices based on unreliable criteria like premium amount or deductible—and don't give up and do without insurance, defeating a key objective of the Affordable Care Act.
CHECKBOOK's model tool in Illinois is designed so that consumers can choose the best plan for themselves in less than five minutes. But consumers can, if they wish, see and use in-depth details on each plan. For example, to compare plan quality, consumers can personalize an overall quality score by pulling sliders to give their own weights to different dimensions, including quality and availability of doctors in plan networks, customer service and claims handling, and whether plan members get recommended tests and treatments for diabetes, heart disease, and other conditions.
The Great Potential
"By barring health plans from considering an applicant's medical condition, the Affordable Care Act has created the potential for a consumer-driven marketplace really to work," Krughoff said. "Consumers can immediately know the premiums of each plan without having to apply and wait for each plan to give a price based on the consumer's medical condition. So, if consumers have the tools to help them compare, they can make the best choice for themselves and can create marketplace incentives for efficiency and quality in health plans and in the whole health care system."
Spreading the Benefits
The model tool CHECKBOOK is launching in Illinois will immediately help Illinois consumers choose their best plan beforeMarch 31, the final day of the 2014 enrollment period. CHECKBOOK will seek to put together similar tools for consumers in other states for the next open enrollment period, later this year. And extensive information to help others interested in building such tools is at www.checkbook.org/exchange.
All opinions expressed on USDR are those of the author and not necessarily those of US Daily Review.