New Development in Pastor's Imprisonment in Iran
By USDR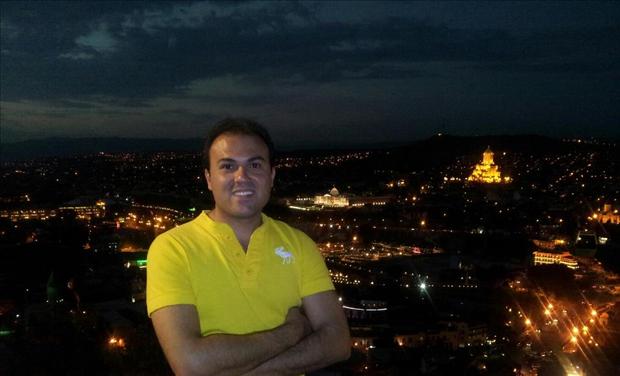 The American Center for Law and Justice (ACLJ), which is working to secure the release of American Pastor Saeed Abedini from an Iranian prison, said today Iran now claims that the violent treatment of American Pastor Saeed – who was shackled and returned to his prison cell yesterday before receiving the critical medical treatment he needs – was a "mistake" and should not have occurred.
This new development comes one day after the ACLJ called international attention to the worsening plight of Pastor Saeed – who was promised surgery to repair injuries he suffered from prison beatings – only to have the Iranian government deny the surgery, put him in shackles and return him to his prison cell without medical treatment.
Today, a family member of Pastor Saeed went to Rajai Shahr Prison to find out why he was denied medictold by prison officials that the whal care and was ole ordeal was a "mistake" and that the warden had ordered that Pastor Saeed be unchained and permitted to visit the family member. The family member was able to visit with Pastor Saeed briefly. He was not in shackles at the time but has not received any medical treatment.
"We know that the voices and prayers of the worldwide community truly make a difference," said Jordan Sekulow, Executive Director of the ACLJ, which represents Pastor Saeed's wife, Naghmeh, and their two young children who reside in the U.S. "We will continue to put pressure on Iran to provide the vital medical treatment that Pastor Saeed so desperately needs. It's extremely disturbing that the Iranian government continues to play games with the life of this U.S. citizen – who has been imprisoned in Iran for a year and a half now simply because of his Christian faith. We are continuing to fight for Pastor Saeed's freedom. We are continuing to fight for Pastor Saeed's freedom. Right now a legal team from both our U.S. and international offices is meeting with world leaders at the United Nations office in Geneva."
Thousands continue to add their names of support for Pastor Saeed by signing on to this petition for his freedom.
"The start of the Iranian new year on March 21st is often a time when the Iranian government offers clemency to prisoners of conscience," said Sekulow. "Iran has a very visible window of opportunity in the week ahead – to act on earlier comments from Iranian Foreign Minister Zarif who told the media that clemency for Pastor Saeed could be possible. It's time for Iran to act and to free Pastor Saeed now so he can get the medical attention he needs and return to his family."
The 33-year-old Pastor Saeed – a U.S. citizen – is serving an eight year prison sentence simply because of his Christian beliefs. He has been imprisoned now for more than one year. The ACLJ represents Pastor Saeed's wife, Naghmeh, and their two children who live in Idaho.
Led by ACLJ Chief Counsel Jay Sekulow, the American Center for Law and Justice is headquartered in Washington, D.C. The ACLJ is online at aclj.org.
All opinions expressed on USDR are those of the author and not necessarily those of US Daily Review.