Read Time:
1 Minute, 24 Second
By USDR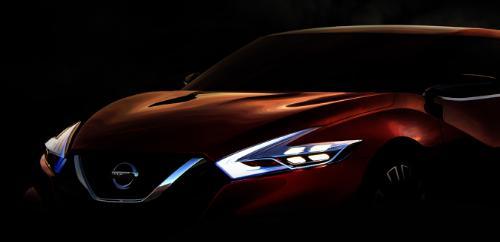 Nissan continues its rollout of show-stopping advanced concept vehicles with the world debut of the stunning Sport Sedan Concept at the 2014 North American International Auto Show. The Sport Sedan Concept will be joined by the North Americadebuts of the Nissan IDx Freeflow and IDx NISMO concepts, which were among the most popular vehicles at the recent Tokyo Motor Show.
The Sport Sedan Concept previews a new energetic design direction that amplifies Nissan's legendary approach of applying sports car principles to a sedan. The IDx Freeflow and IDx NISMO's innovative, eye-catching designs offer two different approaches to a next-generation compact vehicle – one expressing a casual, lifestyle-focused vision and the other an ultra-sporty design that looks as if it came directly from a driving video game.
The trio of concepts will be revealed at a press conference on Monday, January 13, 2014 at 3:50 p.m. EST and displayed throughout the public days of the show, which runs at Detroit's Cobo Hall from January 18 through 26.
About Nissan North America
In North America, Nissan's operations include automotive styling, engineering, consumer and corporate financing, sales and marketing, distribution and manufacturing. Nissan is dedicated to improving the environment under the Nissan Green Program and has been recognized as an ENERGY STAR® Partner of the Year in 2010, 2011, 2012 and 2013 by the U.S Environmental Protection Agency. More information on Nissan in North America and the complete line of Nissan and Infiniti vehicles can be found online at www.NissanUSA.com and www.InfinitiUSA.com, or visit the Americas media sites NissanNews.com andInfinitiNews.com.