Read Time:
2 Minute, 4 Second
By USDR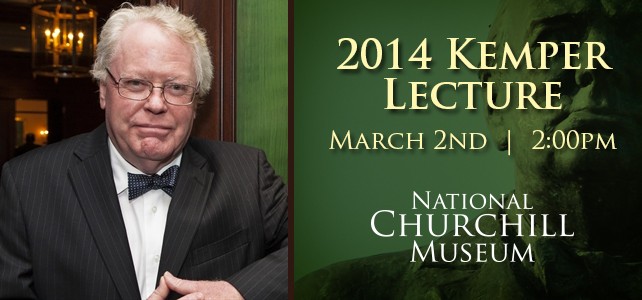 Sir Winston Churchill's great-grandchildren, Randolph Churchill and Jennie Churchill Repard, will pay their first visit to the National Churchill Museum to see where the "Iron Curtain" speech was delivered for Churchill Weekend March 1-2. The museum is located on the campus of Westminster College in Fulton, MO.
They will be joined by Churchill biographer Paul Reid, who will deliver the annual Enid and R. Crosby Kemper Lecture at 2 p.m.on March 2. This event is free and open to the public. Reid's lecture is titled, "Churchill, A Portrait of Leadership."
Other activities include the Churchill Fellows Dinner on March 1 and the "Ask the Churchill Expert's Brunch" at 11:30 a.m. onMarch 2. More information about these can be found at http://www.nationalchurchillmuseum.org/churchillweekend.html.
Reid, a former feature writer for The Palm Beach Post, completed The Last Lion: William Spencer Churchill: Defender of the Realm, the long anticipated third volume of William Manchester's best-selling biography of Sir Winston Churchill. Manchester, who was in ill health at the time, asked Reid to complete this project one year before his death in 2004.
The National Churchill Museum on the campus of Westminster College in Fulton, MO is the only North American institution fully devoted to immortalizing the life and work of Churchill. The heart of the Museum is the magnificent Church of St. Mary the Virgin, Aldermanbury, a 17th century Christopher Wren church left in ruin from German bombings during World War II. This beautiful house of worship was brought stone by stone from England to Westminster and restored on campus in 1969. The Museum is Open daily from 10 a.m. to 4:30 p.m. Regular admission prices are Adults-$7.50, Seniors, AAA and AARP-$6.50, College Students and Youth (12-18)-$5.50, Children (6-11)-$4.50 and Children (5 and under)-free. For more information, visit www.nationalchurchillmuseum.org  Facebook/Churchill Museum and Twitter @Churchill Museum.
PHOTO/ INTERVIEW OPPS:
The Churchill descendants will be available for interview 3:30-4:00 p.m. on March 1 at the Museum.
The lecture will be held at 2 p.m. at the Church of St. Mary the Virgin, Aldermanbury, and will be live-streamed at: National Churchill Museum
Author Paul Reid will be available for interview following the lecture at the Museum.