Read Time:
1 Minute, 52 Second
By Kyle Olson, Special for USDR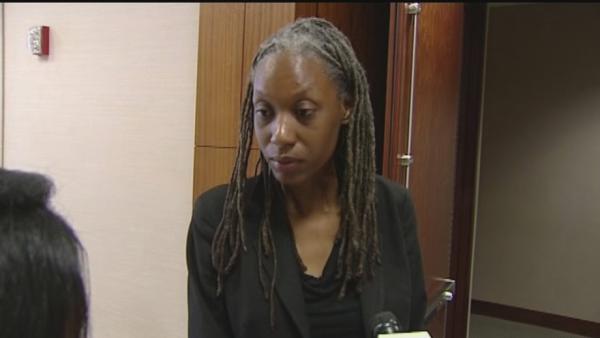 ALDINE, Texas – A middle school teacher has pleaded guilty to giving a student a "full contact" lap dance during class while students looked on.
Felicia Smith, a teacher at Stovall Middle School near Houston, was busted after cell phone video of incident surfaced. She "will spend three years on probation after admitting to the felony of having an improper relationship with a student," according to the Houston Chronicle.
She reportedly is still licensed to teach in the state of Texas, though that is "currently under review."
The circumstances of the case are shocking. The Smoking Gun reports:
When the boy entered her classroom, Smith "grabbed a chair and placed it next to her desk," investigators reported. With music playing, Smith sat on the teen's lap "with her buttocks making contact with his penis while she began to move back and forth." Smith also "fondled him with her hands by touching him all over his body." Cops noted that the assorted contact caused the boy to "have an erected penis."
The boy told investigators he "slapped Ms. Smith's buttocks a few times."
At the dance's conclusion, Smith "got on her two knees and placed her head between" the boy's legs, police charged. As she hugged the birthday boy, Smith said, "I love you baby, Happy Birthday," the news site reports.
The teacher admitted to giving the boy a lap dance, but only recalled to "circling him while he sat in the chair and losing her balance a few times," according to the Chronicle.
The Huffington Post notes the dance was in honor of the boy's 15th birthday.
"When she was arrested in April, Smith told investigators that her students 'convinced her' to give the teen a lap dance," the news site reports.
EAGnews reported at the time the teacher's dance clocked in a three minutes and fifty-four seconds.
District officials said the criminal charge against Smith "was filed by Aldine Independent School District Police, who investigated the case along with the campus administration."
"The teacher was removed from campus during the investigation and has not returned."