8 Ways to Mentally Prepare for the Holidays
By Monica Wofford, CSP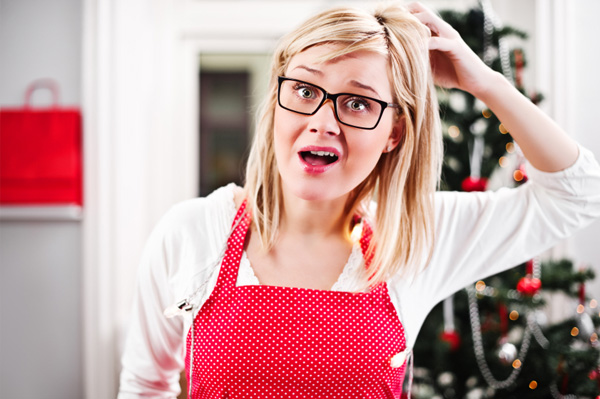 The holidays often remind us of a Norman Rockwell scene, but for some it seems more like Psycho's Norman Bates. Not all relatives are those you're delighted to see and not all shoppers are friendly. So how do you mentally prepare for the holidays, so you're ho-ho-ho doesn't become bah –humbug and your view of the twinkling lights doesn't feel like an oncoming train? Here are 8 ways to ensure you're as mentally prepared as that holiday meal and can deal with how you feel and actually enjoy yourself.
Visits are Temporary
The very nature of a visit is short term. In fact, my grandma used to say "House guests are like fish, you can't keep 'em longer than three days before they go bad and need to be thrown out." Those relatives and friends that may come for a visit this holiday aren't going to stay forever and if you can remember that any stress is only temporary, it keeps you from getting quite so attached to it. Besides, you can handle just about anything for three days.
What Goes Up Must Come Down
If the very sound of that store clerk's voice raises your blood pressure, think about how much time it takes for you to get it back down? Do you want to spend that kind of time? In fact, ask yourself if it's really worth it to get all that riled up over something that is so short lived? She's not moving in, but here for a visit. Let frustration go or you'll spend January coming down off the mountain of madness you climbed up during the season.
Avoid Repeat Experiences
There is no value whatsoever in reliving past bad holidays and dredging up all that emotion for this year. What's done is done. What's in the past can't be changed, what's in the future hasn't happened and what's in the present is all you can affect. This is why they call the present a gift. Give yourself one this season and stay in it.
Remember You're a Grown Up
Maybe it's the parents who play Santa this year and conduct their own rendition of the list of things about which you've been naughty or nice…since you were ten! Maybe they're going to remind you of your bad habits or refresh your memory of bad choices. The truth is you wouldn't be where you are if you hadn't had them and the more important truth is your grown. Be prepared to let them say what they want to say and remember that you'll still be grown and on your own when they leave, free to do as you please.
Monica first began her speaking career in 1989 with a keynote to 8600 fellow college students. Since that day, she has provided keynote addresses and training to organizations worldwide. Monica earned her MBA in 2003 and has since earned the honor of Certified Speaking Professional, Top Rated Customer Service Trainer, and has won several Toastmasters contests over the years. She has served her community in the role of President of the Board for Freedom Ride, President of NSA Central Florida, and Strategic Planning Committee Member for National Speakers Association, as well as the 2011-2012 Editorial Advisory Board Chair of SPEAKER Magazine.
All opinions expressed on USDR are those of the author and not necessarily those of US Daily Review.