Read Time:
3 Minute, 40 Second
By USDR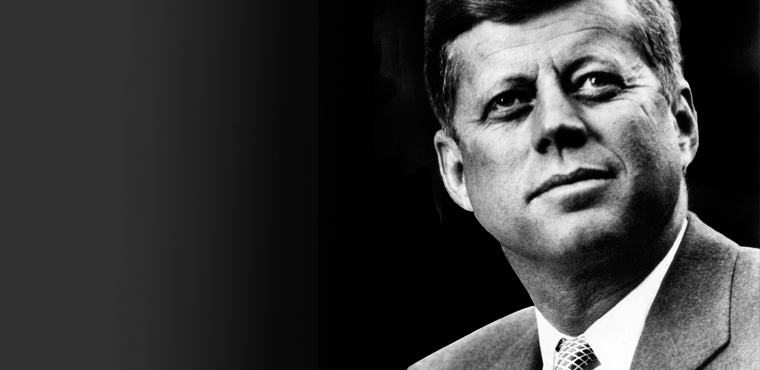 There probably wasn't even one voter in the US presidential election of November 1960 who didn't know three things about Democrat John F. Kennedy of Massachusetts: he was young, he was Roman Catholic—and he was a celebrated navy veteran of World War II in the Pacific. Everyone knew the story of the famous PT-109 rescue of 1943, in which Kennedy proved his ability to lead, even under pressure.
Now, 50 years after Kennedy's assassination in Dallas, Texas, on November 22, 1963, AMERICA IN WWII magazine has posted two articles on its website to remind today's Americans of JFK's service in World War II and the impact it had on his election, his presidency, and his legacy.
The articles, originally published in print editions of AMERICA IN WWII, have been uploaded tohttp://www.AmericaInWWII.com and can be viewed at no charge.
Both articles focus on Kennedy's roles in incidents that occurred while he was a commander of PT (patrol torpedo) boats in the Solomon Islands of the South Pacific. "The Making of JFK," by Brian John Murphy, follows Kennedy through the PT-109 incident of August 1943. "JFK's Other PT Boat Rescue," by the late Joseph Hinds, highlights Kennedy's actions in PT-59's rescue of US Marines trapped on the island of Choiseul in November 1943.
"These two incidents form the core of JFK's war story," says Jim Kushlan, publisher of AMERICA IN WWII. But Kennedy was proudest of the PT-109 incident, Kushlan notes. "Even though critics blame Kennedy for PT-109's fatal ramming by a Japanese warship, his amazing subsequent rescue of his crew made him a war hero in the eyes of many."
A story of wartime heroism made a difference when Kennedy ran for president in 1960. "World War II had been over for just 15 years," says Kushlan. "Every American who voted that year had been alive during the war—even the youngest was six years old in 1945." Both candidates were navy veterans of the war. But, says Kushlan, Republican Richard M. Nixon had held a desk job in the Pacific, while Kennedy commanded PT boats. PT boats were small, agile fighting vessels that bedeviled Japanese warships and transports.
"What log cabins and rail-splitting were for Abe Lincoln, the PT-109 story was for JFK," Kushlan says. "As a candidate, and even after his election, Kennedy handed out lapel pins shaped like a PT boat with 'Kennedy' stamped on the hull." (An example of these pins is shown in the PT-59 article.)
Another connection between Kennedy's World War II PT-boat experiences and his presidential campaign was agonizing chronic pain, and his ability to hide it, Kushlan says. "Serious and painful health problems plagued Kennedy throughout his young life. He really shouldn't have been allowed in the service at all, let alone in combat."
But Kennedy managed to function despite problems that included "colitis, ulcers, back problems, asthma, and chronic urinary problems," according to the article on the PT-109 incident. And more than just function; at one point, while trying to save his crew after the PT-109 sank, JFK was in the ocean swimming for more than a dozen hours.
"The same physical misery Kennedy lived with in World War II continued to haunt him as a candidate and president," Kushlan says, "but he managed to portray himself as healthy and vigorous."
In all likelihood, if not for World War II, JFK would not have been a presidential candidate in 1960, notes Kushlan. "JFK's older brother, Joseph Kennedy, Jr., was on track to be a presidential contender." But Joseph, a navy pilot in the war, was killed in an aerial bombing mission.
"In the end," says Kushlan, "World War II made JFK a viable choice of candidates for the Democratic party. It gave him stories to prove his leadership abilities. And it helped shape his image as a vigorous young president."
AMERICA IN WWII is a bimonthly magazine about the American experience in the Second World War—the war, the home front, and the people. It is available at Barnes & Noble and Books A Million stores, and select other bookstores.