Read Time:
2 Minute, 12 Second
By USDR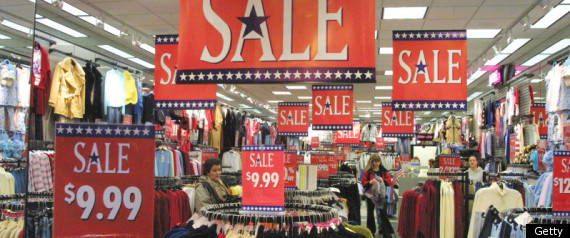 When it comes to pushing Christmas sales ahead to mid-December, most Americans shoppers think the discounts advertised by retailers are fake — at least according to the results of a recent Google Survey: "Before-Christmas sales – Do you believe the discounts are genuine?"
Querying 1,500 American Internet users, a little over 70 percent of those polled answered "no" to that question.
What's so significant about this latest fact?
According to David Rawlings, the British marketing expert who commissioned the survey, this information is useful for businesses deciding how aggressive to be in their Christmas sales promotions, both this year and in future years. The survey suggests retailers risk losing credibility with potential customers by starting their Christmas sales in mid-December.
This is particularly true among retailers in the North East with a more mature, higher earning demographic. Among those polled aged 55-64, just over 90 percent think that pre-Christmas sales are simply a persuasion tactic to get the cash registers ringing.
"Losing the trust of your customers is incredibly bad for business. In the light of this data retailers should be very cautious of jumping on the 'before Christmas sale' band wagon and prioritise their credibility over short-term sales strategies," says Rawlings, who heads several marketing firms, including Conversionality Ltd (http://www.conversionality.com).
"Trends may change, but for now at least consumers believe the advertised discounts are just hype. Instead of following the 'Before Christmas Sale' trend, retailers can win the hearts, wallets, and long-term loyalty of customers by sticking to Christmas tradition and discounting their goods after Christmas – not before."
But that's not all – surveys run through 'Google Consumer Insights' have shown themselves as valuable secret weapons for small businesses to gain the type of market insight that would otherwise be impossible to attain so quickly and inexpensively using traditional methods.
"Capitalizing on Google Surveys can yield useful market intelligence typically only available to large corporations and institutions with six-figure market research budgets," says Rawlings. "The survey can help determine what customers want quickly and inexpensively, providing business owners an opportunity to adjust their plans in real-time and swiftly respond to customer demand."
A summary of the survey results, complete with charts, high-resolution photographs, and additional expert insights can be found by visiting www.conversionality.com/before-christmas-sales.
The complete survey results can be seen here: https://www.google.com/insights/consumersurveys/view?survey=ymzaaub3olwsw